As of May 15, 2021, the writing contest is underway.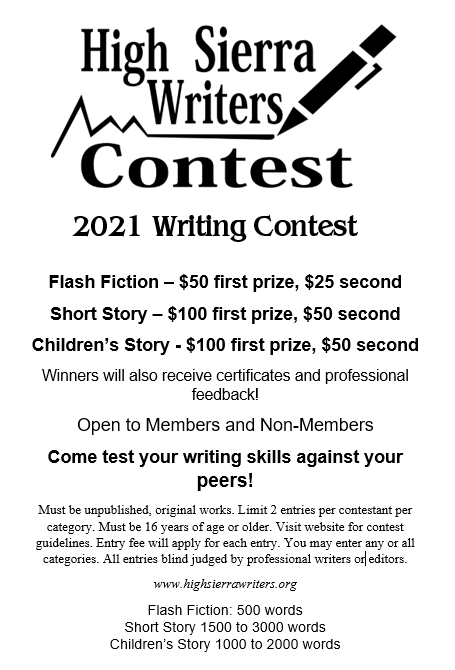 Click below for each item.
Download packet with all documents.
(The above link will take you to a different website for the download. This link is not active yet. Coming Soon))
To download a WORD docx copy of the entry form, click here. If the document opens in Google, click the open original button on the right. This will allow you download the WORD copy. (Coming soon.)
To email your entry, please send the entire Word-compatible document to contest@highsierrawriters.org
To pay for your entry via PayPal, go to the Payment Page. (Coming Soon)
Remember to include your cover sheet and make sure all the pages are formatted as requested. Entries that do not follow the criteria stated in the rules will not be accepted.