You may save this form from your computer (right click and save image as) or download the PDF print. Fill in and mail or bring to a meeting (if we have in-person meetings) before the deadline. Email to contest@highsierrawriters.org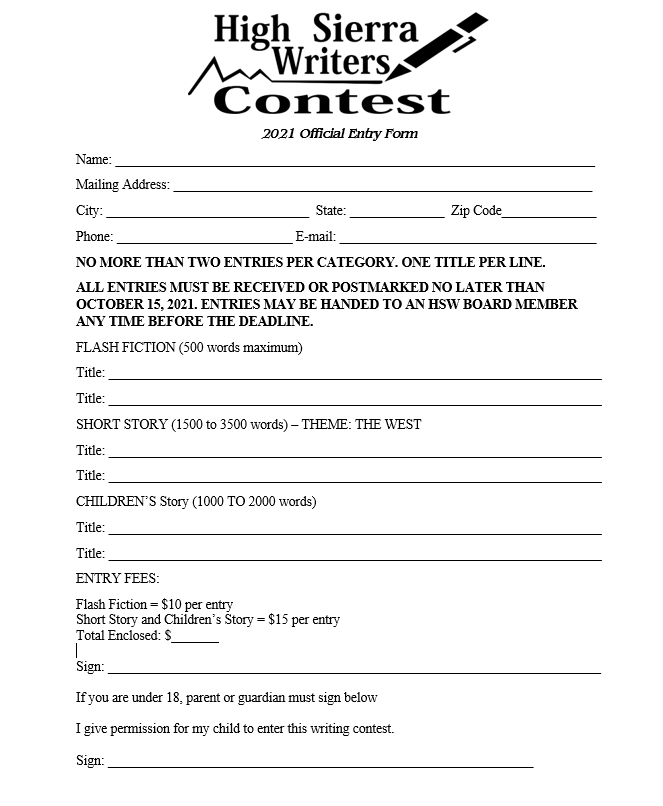 Statement of Author's Rights:
All stories entered into the HSW competition remain the property of the person submitting. This entry form covers only the entries into the contest.
HSW is considering creating a Short Story Anthology from the submitted short stories. Separate permissions will be requested for any of the stories submitted and selected for the book. Inclusion is voluntary, and will not be considered when judging for the contest. Full details of how the book will be published will be presented later. At no time will the author be required to surrender rights to their story for any reason.