Our Fearless Leaders:
President: Matt Bayan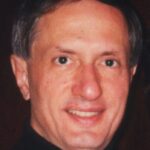 As president of our non-profit corporation, Matt's job is to preside over the Board, to help develop programs, to manage the organization, and to develop contacts outside the organization to further our goals.
Matt's the Bestselling Author of EAT FAT, BE HEALTHY: When a Low-Fat Diet Can Kill You – published by Simon & Schuster. Recent releases: TIME JUMPER, which Sci-Fi great, A.C. Crispin, called "a mindblowing fantasy thriller." His murder mystery, THE FIRECRACKER KING, has garnered excellent reviews. His most recent release is BLAST RADIUS, a techno thriller that should appeal to fans of Tom Clancy or David Baldacci. His work spans fiction and non-fiction. Released recently: GUN 101: A Writer's Guide To Firearms In Fiction. Matt is also a professional editor. To learn more about him and his books, please go to www.matthewbayan.com.
If you have any questions about the organization, please email Matt at MattBayan@aol.com
Secretary: Nicole Frens
Nicole's role as secretary is to keep the records of the group and record minutes of the Board meetings.
She's written many novels, but never dared to actually edit one until joining the HSW and finding a critique group. Joining the group has helped push, shove, and otherwise advance her writing to all new page numbers. She penned a weekly column in a local newspaper for years before starting a business writing articles for medical offices. Writing novels and homeschooling her two kids in the Virginia City Highlands keeps her busy, if not income-free, these days.
Treasurer/Media: Rene Averett
As Treasurer, Rene tracks the HSW's money and keeps the membership rolls. Her Media duties are to edit the HSW newsletter, update the web site, and work to get information about the group out to interested writers. You can contact Rene at ruamor@sbcglobal.net
Rene blogs regularly on her Skinny Girl Bistro site where she shares information about low-carb foods, living a low-carb lifestyle, and many recipes. Her first self-published book was a low carb recipe book. Since then she has published several novels under two pen names, one for fantasy and science fiction and one for suspense romance.