Our Fearless Leaders:
President: Matt Bayan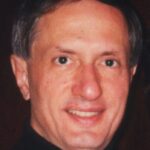 As president of our non-profit corporation, Matt's job is to preside over the Board, to help develop programs, to  manage the organization, and to develop contacts outside the organization to further our goals.
Matt's the Bestselling Author of "EAT FAT, BE HEALTHY: How a Low-Fat Diet Can Kill You." He recently released TIME JUMPER, which Sci-Fi great, A.C. Crispin, called "a mindblowing fantasy thriller." His murder mystery, THE FIRECRACKER KING, has garnered excellent reviews. His work spans fiction and non-fiction. Upcoming in 2017: GUN 101: A Writer's Guide To Firearms In Fiction. Matt is also a professional editor. To learn more about him and his books, please go to www.matthewbayan.com.
If you have any questions about the organization, please email Matt at president@highseirrawriters.org.
Director Emeritus: Dennis Stoddard
Dennis Stoddard is the self published author of the "Kingdom of Torrence" epic fantasy series under D.M. Stoddard. He is currently working on book three. He painted the weapons illustrating the covers of the first two books and composed a song with his son that the bard's sing in the first book. Additionally, he has been published in a magazine and has an unpublished, non-fiction field guide. D. M. was a finalist in the 2014 ad 2016 Next Generation Indie Book Awards.
Dennis recieved a Masters of Business Administration in 2004 and is a navy veteran. His writing experience includes summaries of legal research and analysis; reports to state leadership in process re-engineering audits and various forms of military intelligence. His favorite authors include Tolkien, McCaffrey, Brooks, Eddings and Rowling. His motto, adopted from his creative writing professor, "Just keep writing."
Critique Group Wrangler: Nicole Frens
Nicole's role as our critique group wrangler is to bring writers together with a critique group that fits their needs.
She's written many novels, but never dared to actually edit one until joining the HSW and finding a critique group.  Joining the group has helped push, shove, and otherwise advance her writing to all new page numbers.   She penned a weekly column in a local newspaper for years before starting a business writing articles for medical offices.  Writing novels and homeschooling her two kids in the Virginia City Highlands keeps her busy, if not income-free, these days.
Treasure: Jay Leavitt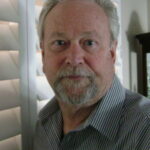 Jay Leavitt was born and raised in Portland, Ore. and Seattle, Wa. He was King of the Seattle Junior Seafair in the 1950's. He studied architecture at the University of Oregon, Eugene, Or and served in Vietnam, '68 – '69. He was a member of the Navigation team in the Submarine Service, "70 – "71, and then was a General Contractor in Southern California. He married Mary Lou in Las Vegas, Christmas 1990. Currently, he's the owner of Allglaze Venture, Inc. Reno, NV.
Contact Jay at treasurer@highsierrawriters.org.
Secretary: Linda Enos
Contact Linda at secretary@highsierrawriters.org.
I have no doubt I was born a storyteller
I remember telling my first "story" in kindergarten. I informed my teacher, Mrs. Downing, that my mom had just had a baby boy. She hadn't, of course, and while I got thoroughly admonished for my "storytelling," I wasn't deterred from what would become a lifelong passion.
From making up tales as a kid which centered around my favorite TV shows to today, I love telling stories! Stories with handsome guys and spunky gals, that always…always…end with a happily-ever-after.
My romances are full of passion, with heat levels that range from hot to sizzling! I've been a finalist in numerous national writing contests, including RWA's® prestigious Golden Heart® in 2010. As an independently published author since March of 2012, I ask you to join me for laughter, love and that all important HEA.
Feel free to visit my website www.lyndabailey.net.