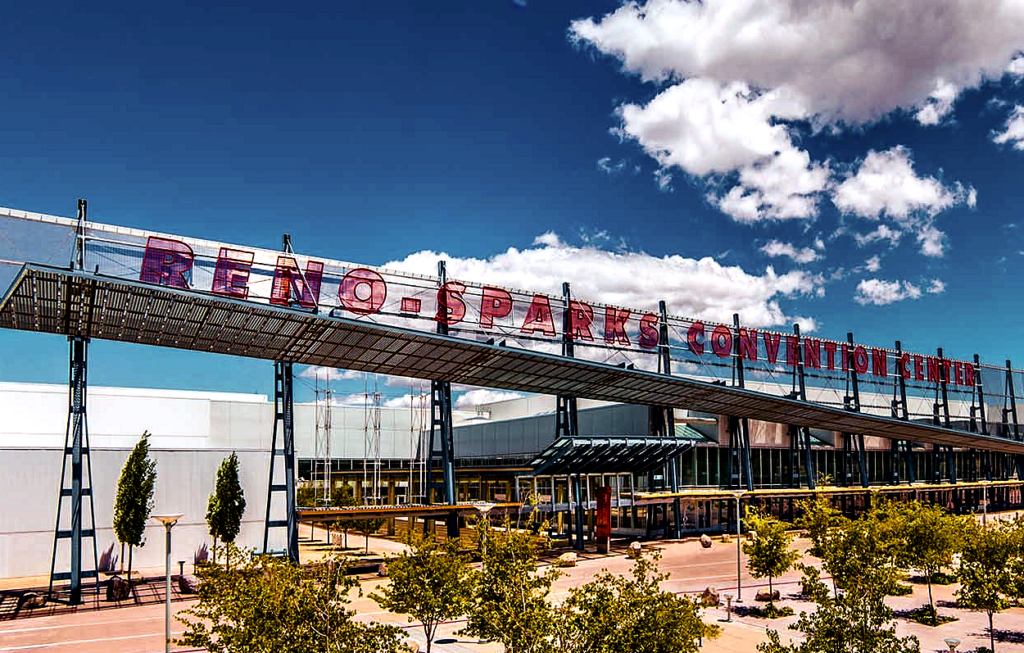 From conception to publication, we help writers of all genres. It's our mission to help writers achieve their goals, both personal and professional, through education and community.
HIGH SIERRA WRITERS
NOVEMBER MEETING

WILL BE AT THE RENO POP CULTURE CON AT THE RENO CONVENTION CENTER
UPDATE on 11/07/19
For those attending the meeting, please plan on arriving at the Convention Center by 09:15 am. We have been advised everyone will need to go through Security, so we will be going into the building at 9:30 am.
Our November meeting, 11/9/19, lands right in the middle of the Reno Pop Culture Con. The convention organizers have invited us to hold our meeting at the convention and we have accepted.
If you plan on attending our November 9th meeting at the convention center:
1. You must be a paid-up member. If your membership has expired, you need to renew to get the free admission. Do this online at:
http://highsierrawriters.org/dues_payments/
If you renew your membership now, it will be good until the end of 2020, so you get a couple of bonus months.
2. Notify Rene at ruamor@sbcglobal.net no later than October 31st if you will attend. Nobody will be added to the admission list after October 31st. The Con might limit attendance, so first-come, first-served. If you can't commit before then, you're on your own; you'll have to purchase a day pass at the convention.
3. On Saturday, November 9, meet at the Main Entrance (west side) of the Reno/Sparks Convention Center (4590 S Virginia St, Reno, NV 89502) at 9:30 AM, and we'll go in together at 9:45 AM. Free parking at convention center, and the badge gets you free admission to the entire convention for the rest of the day. Don't be late – because there's no way to get you your admissions badge after 9:45 AM.
4. Within the first week of November, we'll send you confirmation that you're on the list for free attendance. If you're not on the confirmed list, your only option for attending will be to buy a day pass when you arrive.
As we said, this is a perk for members. If you aren't sure if your membership is current, check your last newsletter or email Rene at ruamor@sbcglobal.net to check.
We hope you will plan on joining us for the November meeting at the convention. Our guest will be Alexanne Stone, who is an expert in the interpretation of body language. See the following article for more about that.
---
BODY LANGUAGE – HOW TO MAKE CHARACTERS MORE DYNAMIC
by Matt Bayan

We have an opportunity to book a leading expert in the interpretation of body language. "What good is that to a writer," you might ask. That's what I asked when first presented with the idea.
Then I thought about it. How does a reader get an understanding of a character's thoughts, his mood, whether she is nervous, whether he feels guilty? How would skill at body language help a detective interviewing a suspect, a wife who suspects her husband of cheating, a job interviewer?
In dialogue, think of the little tics and actions that characters do and which we want the reader to see. He looked into the distance and pulled on his left earlobe.
Body language is showing, not telling. Body language is visual. Body language allows writers to engage the reader with an image rather than a passive-verb description.
She was nervous becomes She hid her hands under the table so they wouldn't see the sweat which seemed to pour from them like a faucet.
We've scheduled Alexanne Stone, an expert at interpreting body language, for an hour at our November meeting to give a preview of what understanding body language can add to our quiver of writing arrows. We need to gauge your feedback to see if it would be worthwhile to book her for a workshop in the spring of 2020. So, please attend the November meeting to catch her presentation and Q & A. I've met with her, and I think this will be very interesting.
If you have any questions about our upcoming events, please email Programs at programs@highsierrawriters.org.
FIRST PAGES
Bring in the first page of your story or novel! It's the most important page in your manuscript, so let's talk about how to get it right. Completely anonymous. Turn in your first page to Matt Bayan at the start of the meeting. Don't put your name on the page, but please show the title and genre of the work. Print on letter paper, 1-inch margins, preferably 12 point in Times New Roman or Arial (14 pt would help Matt maintain his eyesight).
---