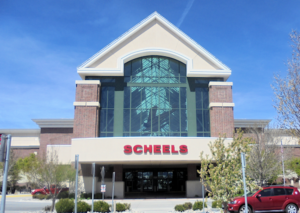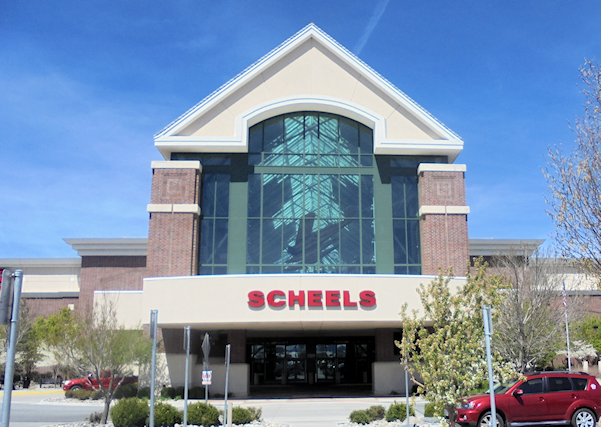 From conception to publication, we help writers of all genres. It's our mission to help writers achieve their goals, both personal and professional, through education and community.
Next HSW Meeting
Saturday May 14 at 10 am at Scheels and via Google Meet
We're excited to have NY Times Bestselling Author, Darcie Chan as an online guest at this meeting. Her story is not totally unique, but it is one of the lightening strike ones. Ms. Chan published her first novel as an independent writer and it took off like a rocket! It did so well that she was approached by one of the Big Four publishers and signed a contract for her next two books. But let's hear her tell her own story — how it happened and what she did to get to best seller status.

Come be inspired. We have plenty of seating in the two rooms we've reserved for our organization, so there is space to safely distance from each other.

While we have had some technical issues over the past few meetings due to either Scheels' lovely video system that we don't really know how to work or due to missing cables to connect Rene's lowly laptop to the auxiliary input. To remedy this, we've now purchased our own set of HDMI cables that should resolve the issue.

We will also have FIRST PAGES at this meeting. If you'd like to submit the first page of your book, please send it to Matt by Friday, May 13th. Follow these guidelines. Do not put your name on the page, do include the title and genre. Use 12-point Times New Roman or an equivalent font and double space.
Google Meet JOIN Information:
Join Link for Google Meet
Saturday, May 14· 10:00am – 12:30 pm
meet.google.com/bmx-txbf-nnu
Join by phone
‪(US) +1 949-424-7153‬ PIN: ‪995 846 279‬#
---
If you have not been to a meeting at Scheels, here's how to find us. Enter from the parking lot and go to the escalators/stairs past the aquarium. Go upstairs and turn left past the Abraham Lincoln statue. Beyond the arcade are the restrooms so turn toward them, then go left to the door alongside that has a badge control on it. The door is unlocked and you can go into the hallway where the meeting rooms are the three doors on the left. We usually have two of these rooms, so look for us.
---
Critique Groups Update
A reminder from Linda Enos. Looking for feedback on your manuscript? Contact Linda at lynda.r.bailey@gmail.com about joining one of HSW's critique groups. Got a finished manuscript? Email Linda about forming a Finished Manuscript Group with other HSW members. This is similar to Matt's JumpStart group. Usually about 4 to 5 people who will read and critique one book a month. Are you a memoirist who wants feedback on their work? The Memoir Group is looking for new members. Contact Linda for the details.
---
Time to Renew Your Dues
We're into April and dues are accepted now!! You can pay them online at http://highsierrawriters.org/dues_payments/ or by check to:
High Sierra Writers
PO Box 12241
Reno, NV 89510
(Please let us know by email to board@highsierrawriters.org if you mail it in, so we can check the mailbox.)
If you have already paid, thank you and ignore this message.
---
Sci-Fi Fantasy Book Reading and Signing
The Grassroots book signing event is now scheduled for Saturday, May 21, 2022 at 4:30 pm. Everyone is welcome to attend. High Sierra Writers members who are participating are Gavin Black, Marie Navarro, Susan Cornfield Duggan, April Wildman, and Rene Averett (as Lillian I. Wolfe). Jade Griffin will be reading also. They would appreciate it if you came out to support them. Grassroots Book Store is located at 660 E. Grove Street, off Kietzke Lane.
---
HSW Writers' Success Stories
High Sierra Writers has quite a few published writers in the group. We have a page featuring the various books grouped by author under genre. These are under HSW Writers link. As our authors release new books, we'll feature them here. This month we have a new releases from Riona Kelly (Rene Averett) and A.J. Wildman.
Cat Whisper is Rene's latest release under her Riona Kelly pen name. He's got a whopper of a secret that he's kept from the whole town, but a newcomer threatens to expose it.
She's studying to be a veterinarian and is working with the local pet doc over the summer break. Falling for a guy is the last thing on her mind.
Of course, they're drawn to each other with a mutual interest in animals. Can he trust her with his secret?
This romantic suspense novel is available in Kindle, KU, and paperback at Amazon.

The Zauberin and the Dragon by A.J. Wildman was released April 26 to Amazon Kindle. In this dark, paranormal romance, he's the Protector of his kind, heir to a cursed throne. She's the one regret that's stung his heart for nearly two decades.
Divorced. Career in the tank. Forced to return to her hometown of Roanoke, Virginia to start over. To say Livi's life could be better would be an understatement. Then he pays a her late night visit, and her life is turned upside down.
If they can navigate Riley's overbearing family, and he can help stop a serial killer before his family secrets are exposed, they might stand a chance.
Please support your fellow HSW members by reading and reviewing their work.
---
POST OFFICE ADDRESS
Please send any snail mail payments or correspondence to:
High Sierra Writers
PO Box 12241
Reno, NV 89510
---
CRITIQUE GROUPS
Looking for a group of writers to read and critique your work? Willing to reciprocate? Then we might have a group for you.
Please check out our Critique Groups page for more information. This is a member benefit.
Contact Linda, your Critique Group Wrangler, to join a Reno-based group this year! lynda.r.bailey@gmail.com.
ATTENTION PLEASE!
Do you have a finished manuscript which needs just one more round of critiques before being sent off to the agent? Then contact me, Linda Enos, atlynda.r.bailey@gmail.com!
As a reminder, in a FM group, you take a month to read/critique a story, sharing your comments and suggestions at the end. Each story gets one month.
If you have any questions, let me know!
Linda
---
USER REGISTRATION
Until we can get a spam filter in place, the User Registration for this site is suspended.