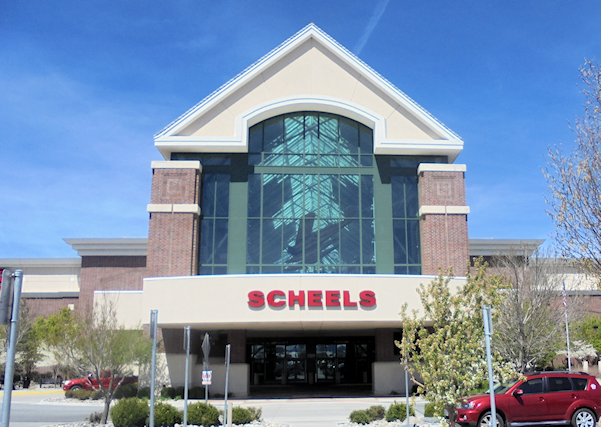 From conception to publication, we help writers of all genres. It's our mission to help writers achieve their goals, both personal and professional, through education and community.
Upcoming Event
If you have any questions about our upcoming events, please email Programs at programs@highsierrawriters.org.
This event is free from 10 am to noon and open to the public. Read on for details.
HIGH SIERRA WRITERS
MAY 2019 MEETING
Saturday, May 11 at 10 A.M.
At NEW LOCATION
High Sierra Writers will be meeting at Scheels at Legends in Sparks beginning with the May meeting.
This new venue offers clean, well-organized meeting space. We no longer have to set up tables and break down at the end of the meeting; everything is permanently set up for meetings. The store opens at 9:00 AM, so no more waiting in the cold and the heat for the stroke of ten to get in. They have a café on the ground floor for anyone who needs coffee. When we have all-day sessions, the café will be convenient to grab a quick lunch. Other eateries are available all around the Legends property.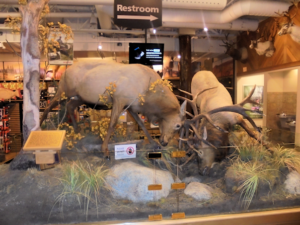 How to get there? The address is 1200 Scheels Drive, Sparks, NV 89434. Take Route 80 to the Sparks Blvd. exit and head north. Turn left at the first light and enter the Legends shopping area. Scheels has the biggest building, so you can't miss it. Inside, take the east escalators to the 2nd floor. You will encounter an animatronic Abraham Lincoln where you can take time to hear the Gettysburg Address. If you don't see Lincoln, you're at the wrong end of the store. You should be facing the firearms area. Head left toward the Restrooms, and you'll see the entrance to meeting rooms on the east wall. (From the escalator, turn left to cross in front of Lincoln, then turn right when you come to the display of animals. The meeting rooms entrance is at the left side.)
If compass reading is not your forte, we'll have signage at the top of the escalators to help you find the room.
See you there. Matt Bayan. HSW President
Story Grid Workshop on Saturday May 11. Register soon!

Join us for an all day workshop May 11th with certified SG editors as they teach us what the SG method is, and how to use it from our first idea to final draft to make a story that truly works. We all know that writing a novel goes far beyond that first draft, requiring the hard and often confusing work of editing and rewriting. The Story Grid is a way to for that work to make sense, and in the end will leave you with a solid story that others will want to read!
Two lucky HSW members will have their scene (3000 words or less) evaluated through the Story Grid lens during the workshop. If you'd like to have your scene considered, send it (Word or pdf format) to NicoleFrens@gmail.com no later than April 23rd.
The workshop will start with a hour during our general meeting, then, after a BYO lunch, continue with the scene analysis and more, including how to make Super Hardcore Editing Groups of our own!
Spaces are filling up fast, so go to http://highsierrawriters.org/workshop-payments/ to sign up now! It's only $20 for paid members and $30 for all others. The first 35 to sign up will receive a free copy of the Story Grid book. For questions, contact Nicole at NicoleFrens@gmail.com
First Pages
Bring in the first page of your story or novel! It's the most important page in your manuscript, so let's talk about how to get it right. Completely anonymous. Turn in your first page to Matt Bayan at the start of the meeting. Don't put your name on the page, but please show the title and genre of the work. Print on letter paper, 1-inch margins, preferably 12 point in Times New Roman or Arial (14 pt would help Matt maintain his eyesight).
---