High Sierra Writers Meeting
Saturday November 5th at 10 am at Scheels at Legends.
Also online via Google Meet.
TWO GREAT GUESTS IN PERSON – MICHAEL GRUMLEY AND GINA SMITH
You'll kick yourself if you miss our November 5 meeting. Our two in-person guests have a wealth of information they're willing to share on the entire spectrum of the writing/publishing industry.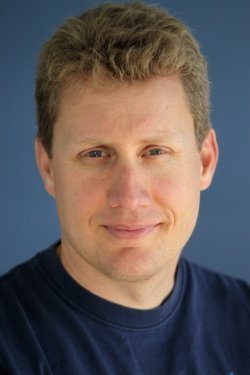 First, Michael Grumley, author of the Breakthrough series, with millions of copies of his books in print, has consistently stayed in the top 20 of Amazon bestselling authors. And he's self-published! How'd you like to pick his brain? How did he do it? How does he come up with topics that readers want more and more of?
Well, show up November 5 and find out. Maybe you'll see something that can help you shift your writing career into a higher gear.
Our second guest is Gina Smith. She is currently one of the major forces in the production of audio books, an ever-increasing area of book sales. She produces Michael Grumley's audio books as well as a wide spectrum of other bestselling authors. She'll talk about the different types of audio books and how you can pursue this market whether you have a shoestring budget or a trust fund. She's also worked in the development of Hollywood scripts as well as numerous other areas in the writing universe and she loves to talk about them.
Both guests will make a presentation, then open for questions. Lots of time for questions.
Be there or spend the rest of 2022 crying when you hear what you missed out on.
Information to connect:
High Sierra Writers Meeting
Saturday, November 5 · 9:30am – 12:30pm
Google Meet joining info
Video call link:
https://meet.google.com/icb-fydi-ibj
Or dial: ‪(US) +1 240-258-7408‬ PIN: ‪381 966 209‬#
More phone numbers: https://tel.meet/icb-fydi-ibj?pin=8747774727884
MEETING ROOM DIRECTIONS
If you have not been to a meeting at Scheels, here's how to find us. Enter from the parking lot and go to the escalators/stairs past the aquarium. Go upstairs and turn left past the Abraham Lincoln statue. Beyond the arcade are the restrooms so turn toward them, then go left to the door alongside that has a badge control on it. The door is unlocked and you can go into the hallway where the meeting rooms are the three doors on the left. We usually have two of these rooms, so look for us.
---
AFTER THE MEETING CRITIQUE GROUP
Lynda Bailey (Enos) will be conducting the critique group discussion after the regular meeting is concluded.
NaNoWriMo Looms Ahead
And to successfully do NaNo, as we affectionately call it, you need a plan. How extensive a plan is up to you. October is what we call Preptober.
If you're a planner. then it's time to plot your story, then begin outlining your scenes so you have a road map to follow. Trust me when I say it makes the path easier, but it doesn't mean it's going to go exactly as you preplan it.
If you're a pantzer, having a plot with at least the key points will keep you from staring at your computer screen, then flipping off to Youtube or somewhere else for inspiration. Your plot is there, so it's time to play the what if game. Speculate about what your characters will do in a situation and why? How will the others react? Try to get down the basics of your story, then when you're writing, play what if?
Online Meeting: October 20, 2022 at 7:00 pm. Details on the NaNo Reno Facebook page below.
Critique Groups Update
A reminder from Linda Enos. Looking for feedback on your manuscript? Contact Linda at lynda.r.bailey@gmail.com about joining one of HSW's critique groups. Got a finished manuscript? Email Linda about forming a Finished Manuscript Group with other HSW members. This is similar to Matt's JumpStart group. Usually about 4 to 5 people who will read and critique one book a month. Are you a memoirist who wants feedback on their work? The Memoir Group is looking for new members. Contact Linda for the details.
Are you interested in flash fiction? We have a member who wants to start a flash fiction critique group and is looking for like-minded people. If you're interested in it or learning to write super-short fiction, please contact Linda.
---
Need to Renew Your Dues or Join?
You can pay them online at http://highsierrawriters.org/dues_payments/ or by check to:
High Sierra Writers
PO Box 12241
Reno, NV 89510
(Please let us know by email to board@highsierrawriters.org if you mail it in, so we can check the mailbox.)
---
HSW Writers' Success Stories
High Sierra Writers has quite a few published writers in the group. We have a page featuring the various books grouped by author under genre. These are under HSW Authors link. As our authors release new books, we'll feature them here.
Please support your fellow HSW members by reading and reviewing their work.
---
POST OFFICE ADDRESS
Please send any snail mail payments or correspondence to:
High Sierra Writers
PO Box 12241
Reno, NV 89510
---
USER REGISTRATION
Until we can get a spam filter in place, the User Registration for this site is suspended.