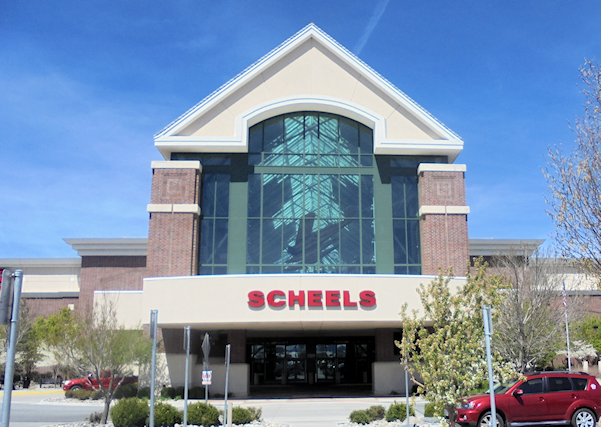 High Sierra Writers Meeting
Next HSW Meeting 
Saturday March 11 at 10 am at Scheels at Legends. 
Also online via Google Meet.
What's the Plot???
Still looking for a bulletproof plot template? Troy Becker believes he has one so good that if you follow it, you will create a perfectly structured novel. Troy will be sharing it at the next meeting. In his words:

"…stolen shamelessly from horror writer Dan Wells, who stole it shamelessly from someone else, I'm detailing 7 points that you'll find in every plot that works, and it scales from an entire novel down to an individual scene. Use it as an outline before writing or an aid to revision. We'll have examples, a detailed case study, and a movie scene to analyze."
Google Meet Information:
High Sierra Writers Meeting
Google Meet joining info:
Video call link: https://meet.google.com/bmx-txbf-nnu
Or dial: ‪(US) +1 949-424-7153‬ PIN: ‪995 846 279‬#
More phone numbers: https://tel.meet/bmx-txbf-nnu?pin=1873220995940
MEETING ROOM DIRECTIONS
If you have not been to a meeting at Scheels, here's how to find us. Enter from the parking lot and go to the escalators/stairs past the aquarium. Go upstairs and turn left past the Abraham Lincoln statue. Beyond the arcade are the restrooms so turn toward them, then go left to the door alongside that has a badge control on it. The door is unlocked and you can go into the hallway where the meeting rooms are the three doors on the left. We usually have two of these rooms, so look for us.
---
FIRST PAGES
Matt will be doing First Pages at this meeting. If you would like to get feedback on the first page of your work from the group, then send it to Matt (MattBayan@aol.com) before 6 pm by Friday, March 10. The page should be double-spaced in Times New Roman or equivalent 12 pt type. Do not include your name on the page, but do include the genre. 
---
CRITIQUE GROUPS UPDATE
One of the most valuable advantages of being a High Sierra Writers member is the opportunity to get feedback from other writers in the form of a critique group. Currently there are several groups looking for members, one of which is our Less Intense Group. The LIG is an all-genre group which meets remotely via Google Meets every other week. For more information, or if you have questions about critique groups in general, contact Linda at lynda.r.bailey@gmail.com. You can also check out the guidelines on our website: http://highsierrawriters.org/critique-groups/

AFTER THE MEETING CRITIQUE GROUP
Linda will lead this group after the regular HSW meeting on Saturday; critique should start around noon. If you've never participated in a critique group and are curious, feel free to sit in. 
 
FINISHED MANUSCRIPT GROUP
Have you finished your great American novel? If so, email Linda about forming a Finished Manuscript Group with other HSW members. Usually four to five people will read and critique one book a month until each has had their turn. 
Need to Renew Your Dues or Join?
You can pay them online at http://highsierrawriters.org/dues_payments/ or by check to:
High Sierra Writers
PO Box 12241
Reno, NV 89510
     (Please let us know by email to board@highsierrawriters.org if you mail it in, so we can check the mailbox.)
---
HSW Writers' Success Stories
High Sierra Writers has quite a few published writers in the group. We have a page featuring the various books grouped by author under genre. These are under HSW Authors link. As our authors release new books, we'll feature them here.
If you are a PAID (current) High Sierra Writers member and you have a book released in February or coming out in March, you're invited to submit a press release or blurb and cover image to me for the April newsletter. Send to 
RPAverett@gmail.com
.
This month, we are featuring Sue C. Dugan's book that was released in February and is available at 
Amazon 
and 
Barnes and Noble
.
Everything old is new again…including a romance from a past life.
Great logline for Sue's new book 
Cat-astrophic (The Cat with Nine Lives). 
Her blurb begins: 
Nick, a popular and well-liked high school junior, is looking forward to another outstanding year, coasting toward graduation and a stellar football career like his dad. This all changes when a new girl, Cat, enrolls in school and says they were once boyfriend and girlfriend-years ago! But worse still, Nick begins remembering WWII and a boy named Jean Claude, who, while enrolled in a military academy in a small French town, was in love with a gypsy girl, Chaton.
Sounds like a YA book, but also an interesting read for those who appreciate this intriguing storyline. Check it out. 
Please support your fellow HSW members by reading and reviewing their work.
---
POST OFFICE ADDRESS
Please send any snail mail payments or correspondence to: 
High Sierra Writers
PO Box 12241
Reno, NV 89510
---
USER REGISTRATION 
Until we can get a spam filter in place, the User Registration for this site is suspended. 
---
---